The TATS Topic of the month is Classroom Spaces
The Classroom Spaces section of TATS Rock Your Classroom provides helpful resources for developing strategies for incorporating supports into the classroom set-up. These supports include clearly defined areas and various uses of visual supports for schedules, routines and classroom expectations.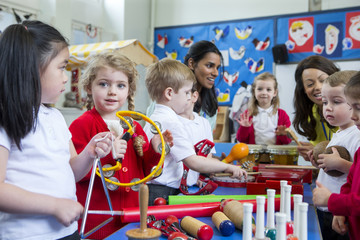 The information in Classroom Spaces is especially helpful for TEACHERS. Please register for the August Learning Community to join in a TATS discussion related to the topics included in Classroom Spaces.
---
The following important documents are included on each Informational page of Rock Your Classroom. These documents are useful in the development of IEP goals and objectives and in identifying and planning for individual strategies to support development and learning.
>>> TATS Talks about Supports and Adaptations (information related to implementation of varying levels and types of supports) and >>> ECTA's Breadth of the Outcomes.pdf (examples of functional skills within the three child outcomes)
---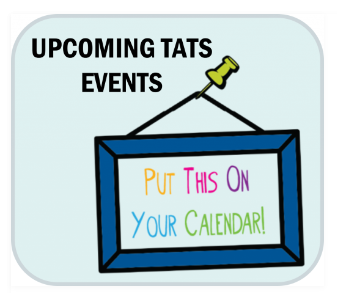 Check the TATS Calendar for upcoming opportunities for professional development.
Plan to join us for the following meetings to gain valuable information: The Learning Community topic for August is Classroom Spaces. The topic for August's COS Community of Practice is Using the Breadth of the Outcomes for Lesson Planning . The August calendar also provides links for registrations for COS Teacher Training. Register for training opportunities at the calendar link above or in calendar option of the top menu bar of TATS website.
---
Steps to Quality for Indicators Below are step-by-step guides for developing processes related to Indicators 6 (Inclusion), 7 (Child Outcomes), and 12 (Transition). These are intended to assist teams through the steps of collecting, analyzing, and using data to inform specific steps to developing quality programs for children.
Indicator 6 (Inclusion) Steps to Quality
Indicator 7 (Child Outcomes Measures) Steps to Quality
---